THE FLYING TIELS
The Flying Tiels are no longer showing birds or breeding. We have down sized. The information here is just that Information
Thank you for taking a look!
MEET MOKKIE! MY DOUBLE RESCUE, AND SHOW CONGO
HAND RIASED HAND TAMED TIELS!!!
Citron-crested Cockatoo
Memorial Weekend 2008
TWO years with me in 2010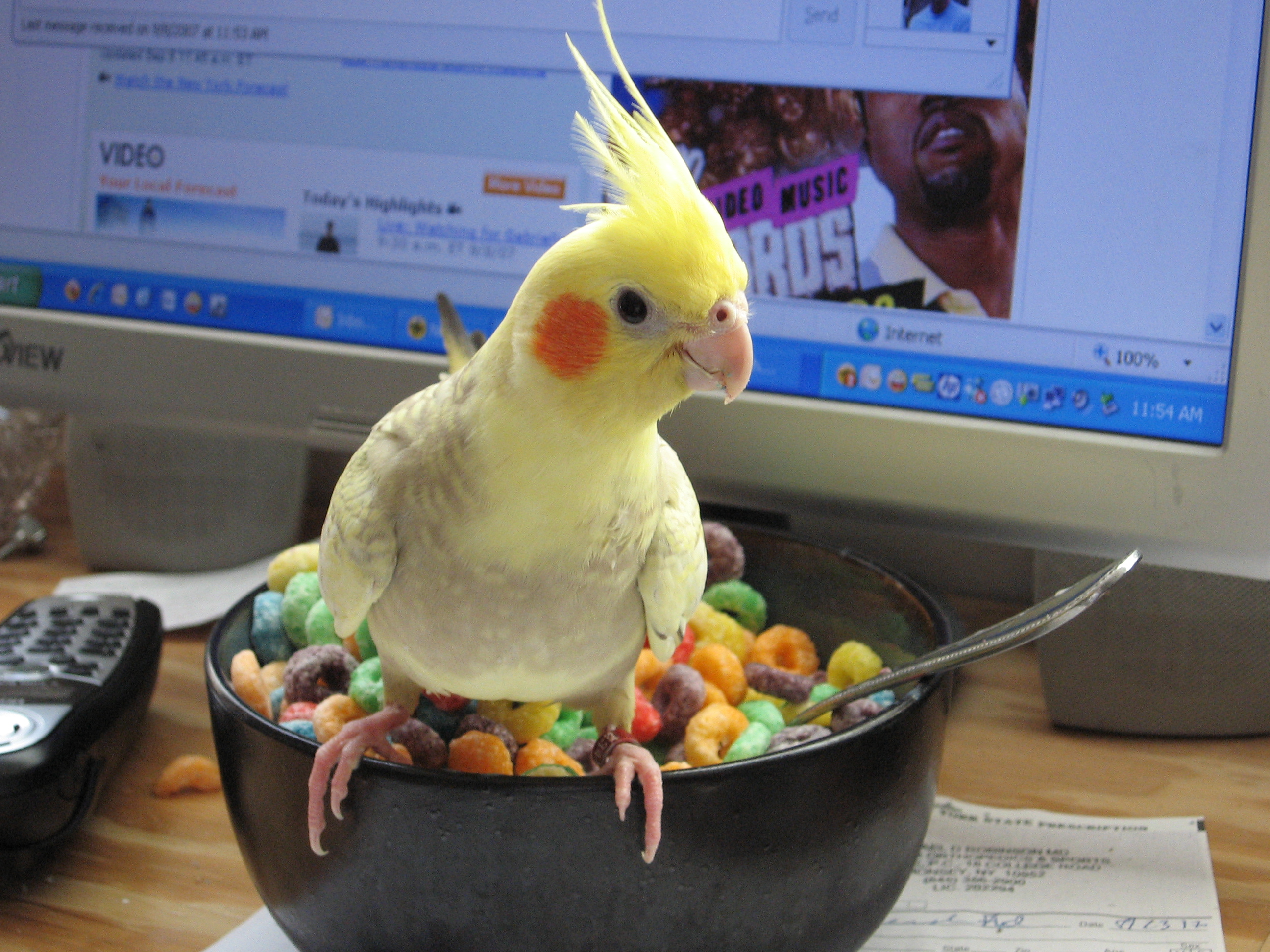 PICTURES HOW WE WORK AVIAN CARE AVIAN CARE II SAFETY WHAT I CAN EAT SING A SONG MEET THE FLOCK
BABIES 2006 BABIES 2007 BABIES 2008 BABIES 2009
Welcome to the Flying Tiels. My name is Pete and I am located in North Jersey and have raised cockatiels for pets. I have worked closely with many members of the NCS and have gained knowledge from all the individuals that I speak with.
I am no longer showing my Tiels, for reasons unsaid here.
So I am here to help educate others with the care of these beautiful creatures that we call Cockatiels, or as many call "Tiels". These birds of the world have brought me great pleasure and love.
My oldest baby CC loves to eat meals with me. Please see my flock pictures and you will see how many of my "kids" interact with me. I was told something some time back and I will never forget this person. They said "Birds are the closest you'll get to heaven". I thought about it for a while, and they were right. My kids have shown me that you can "Fly High".
I am available to answer questions from people that would like information concerning the care of birds in a home environment. If I do not have an immediate answer, I will find out. Please browse my pages and contact me with questions.
Thanks for looking!
Pete